DVD

BLU-RAY

CD

TV

DISTRIBUTION

PRESS

LABEL

NEWSLETTER

JOBS
SUCHE
NEWSLETTER
Sign up to our newsletter and be the first to get all the news about Arthaus Musik's releases as well as an access to exclusive offers:
• Information about all releases
• Exclusive event information from our artists
• Your chance to win great DVDs, Blu-rays and editions
sign in
NEWS
15.11.2022
ICMA Nomination for our DVD "Hans Zender – Thinking with your senses"
Our CD
Andrea Bacchetti – Das Wohltemperierte Klavier
and the Blu-ray
Janine Jansen – Falling for Stradivari
are nominated for the International Classical Music Award 2023 (ICMA) in the categories Baroque Instrumental and Video Documentaries.
For the 2023 awards the Jury of the International Classical Music Awards (ICMA) has nominated 391 audio and video productions. The finalists of each category will be announced on 18 January 23. Keep the fingers crossed.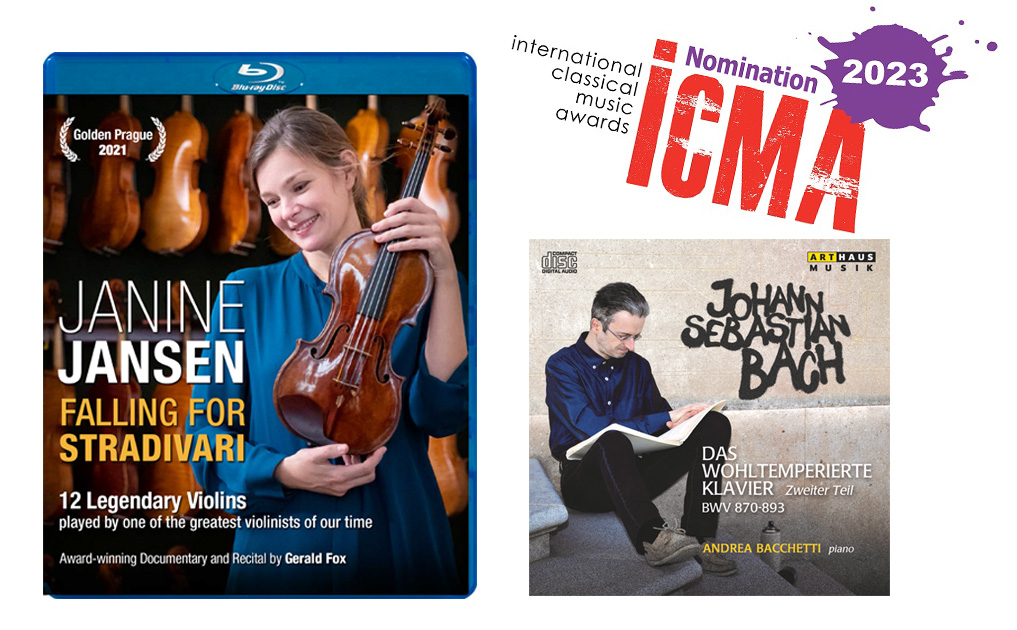 06.07.2022
Our Blu-ray Janine Jansen – Falling for Stradivari is part of the long-list in the category Music Film, which was released by Preis der deutschen Schallplattenkritik. The 153 jurors have nominated in total 263 new releases in 32 different categories. The "Quarterly Critics Choice" (Bestenliste) will be published on 15 August 2022. Keep the fingers crossed for "Der Rosenkavalier".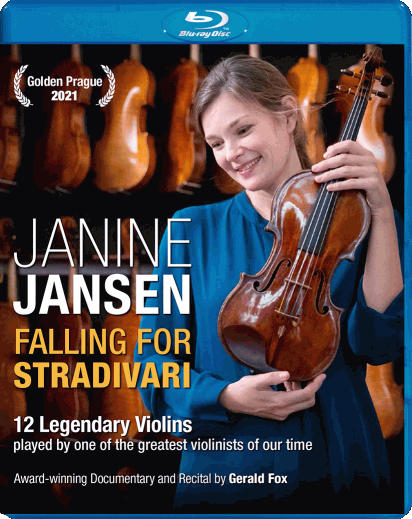 08.04.2022
A concert featuring two giants – Sophie Pacini & Martha Argerich
On 09. April 2022 two first-class pianists of two generations meet. The talented pianist Sophie Pacini and the worldwide famous piano virtuoso Martha Argerich will give a duo concert at Herkulessaal Munich. Both pianists are connected with an intimate personal and artistic friendship. The programme features Wolfgang Amadeus Mozarts Sonata in D major and Franz Liszts Réminiscenes de Don Juan de Mozart. Both works were presented at Konzerthaus Vienna in December 2020, a concert which took place without audience due to the corona pandemic. This recorded concert was released a few days ago on Blu-ray.
Here you can see a little preview:
30.03.2022
"Crazy though this sounds, I sensed that the souls of these legendary violinists were still in their instruments and I felt as if I was bringing their sound back to life". (Janine Jansen)
What Janine Jansen is talking about was her unique opportunity playing 12 different Stradivaris and getting to know the characteristics of each instrument. Together with filmmaker Gerald Fox and the legendary Sir Antonio Pappano a unique journey began. Starting from her hometown Stockholm she travelled to Stradivarius' hometown Cremona, where she met the worldwide famous violin makers, and finally ended in a 10-day-stay in London to record a concert recital at Cadogan Hall. The result of this fascinating project is not only a centenaryrecital, for which 12 stradivaris had been brougth to one place, but also the captivating documentary, capturing all the incredible moments of Janine Jansen during this nerve-racking and stunning trip as well as much information about the Stradivaris history.
The documentary JANINE JANSEN _ FALLING FOR STRADIVARI by Gerald Fox is available on Blu-ray for the first time.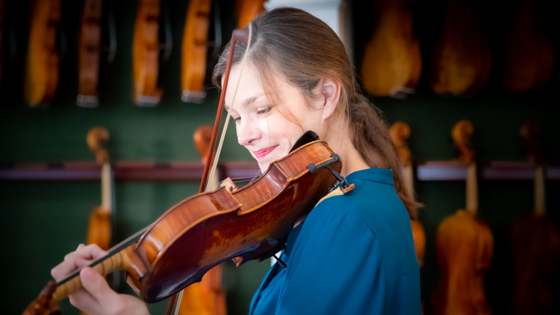 CATALOGUE 2018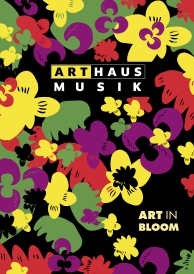 PDF Download (5,5 MB)
CATALOGUE 15/16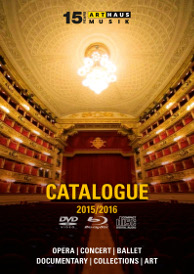 PDF Download (6,7 MB)