DVD

BLU-RAY

CD

TV

DISTRIBUTION

PRESS

LABEL

NEWSLETTER

JOBS
SUCHE
NEWSLETTER
Sign up to our newsletter and be the first to get all the news about Arthaus Musik's releases as well as an access to exclusive offers:
• Information about all releases
• Exclusive event information from our artists
• Your chance to win great DVDs, Blu-rays and editions
sign in
NEWS
23.12.2019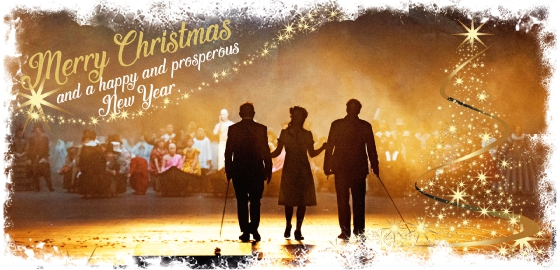 19.12.2019 Felsenstein at the Babylon
Soon, it is time again: From 28 December you can once again experience the opera films by Walter Felsenstein at the Kino Babylon.
Walter Felsenstein made undoubtly operatic history. The legendary productions of this brilliant artist, who directed over 190 productions during the course of his career, he was equally committed to the works, their creators, the ensemble and the audience, fascinated international audiences for decades. Once again the artistic legacy of the great theatre director can be seen on big screen.
Please see the whole programme at the website of Babylon:
https://babylonberlin.eu/programm/festivals/felsenstein-im-babylon
10.12.2019
We are pleased that our Prokofiev edition featuring Valery Gergiev and the Orchestra of the Mariinsky Theatre was announced as "Recording of the Year 2019" by the magazine MusicWeb International.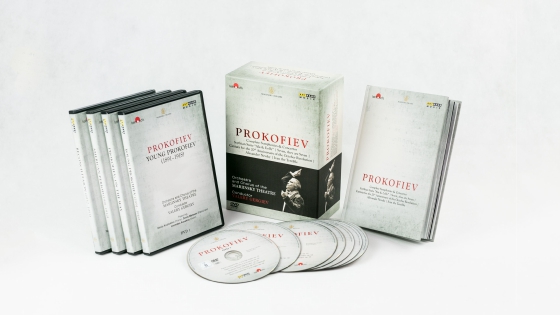 Sergei PROKOFIEV
Symphonies, Concertos & Cantatas - Mariinsky Theatre O/Valery Gergiev rec. 2016
ARTHAUS MUSIC Blu-ray 109330
This is a most important video collection for Prokofiev mavens and perhaps others interested in 20th century music. It offers twenty major orchestral, concerto and choral works by Prokofiev in fine live performances led by Valery Gergiev, with mostly well-known soloists. A documentary film about Prokofiev is included.
See the full review here:
http://www.musicweb-international.com/classrev/2019/Feb/Prokofiev_collection_109330.htm
02.12.2019
The music world has lost one of the worldwide greatest conductors of our time. Mariss Jansons has passed away on 30 November 2019 at the age of 76.
Experience
great moments of Mariss Jansons
featuring the Bavarian Radio Symphony Orchestra.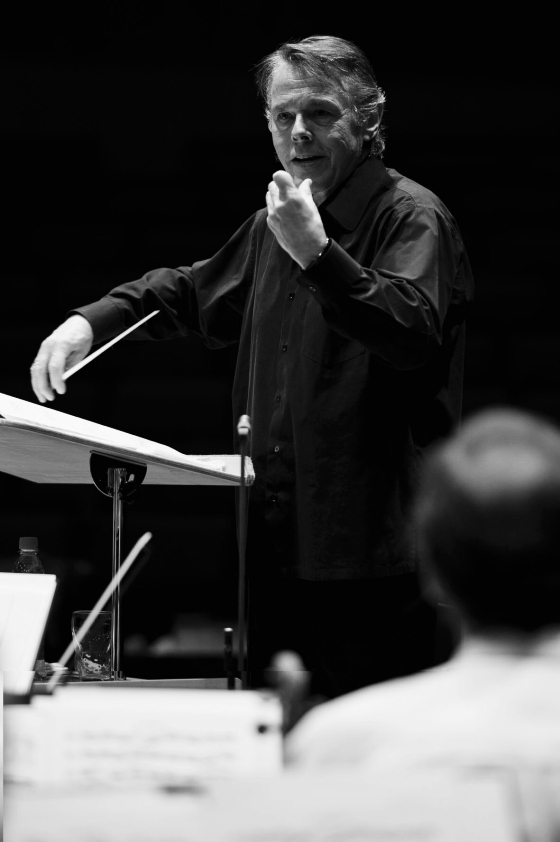 20.11.2019
Nomination
We are happy to announce that two of our products were nominated for the International Classical Music Award 2020 (ICMA) in the category Video Performances. Keep the fingers crossed for:
HANS WERNER HENZE – THE BASSARIDS (Cat.no: 109412 (DVD) | 109413 (Blu-ray))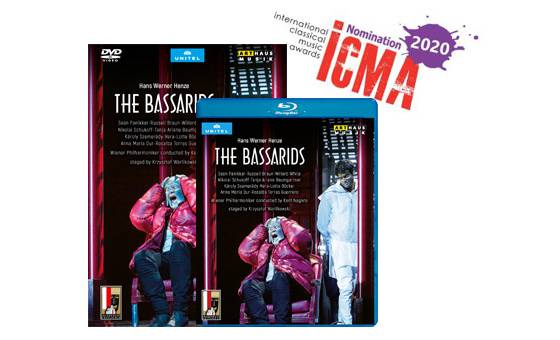 TREASURES – GÜHER & SÜHER PEKINEL (Cat.no.: 109366)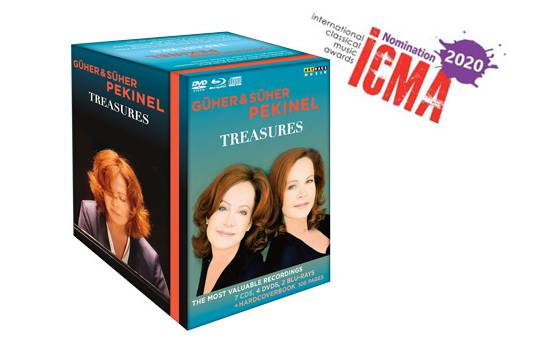 For the ICMA 2020 the Jury has nominated in total 390 audio and video productions from 130 labels. The finalists of each category will be announce on 16 December 2019.
15.11.2019
TV Tip
Save the date 18 November 2019 at 01:05 am
"Im Labyrinth der Geschlechter – Frauenfiguren der Händel-Zeit", recorded at the Händelfestspiele in Halle this year, will be broadcasted on Arte on 18 November 2019 at 01:05 am.
In the baroque opera the women roles were characterised by sensitivity, courage and virtue. At the same time gender roles were playfully transcended in opera. Women sang male and female roles, castratos as well. Three stars of the early music – Vivica Genaux, Anna Prohaska and Hana Blazikova – interprets arias and duets at the Handel Festival 2019 and slip into big women's roles such as the Arianna and the Dafne. Star countertenor Lawrence Zazzo and the baritone Fulvio Bettini were at their side.
On Arte Concert this programme will be available from 17 November 2019 until 14 February 2020.
take a look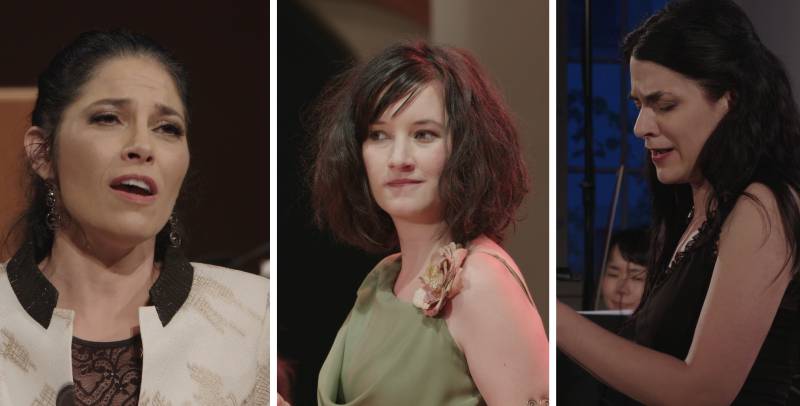 21.10.2019
Cinema tip in Halle (Saale)
On 22 October 2019 at 7:00pm and on 27 October 2019 at 4:00pm the succesfully TV series 1000 Masterworks from the great museums of the world will be screened at Luchs Kino am Zoo in Halle (Saale). Due to the 100th anniversary of Bauhaus the Bauhaus-master will be the topic of the screening in cinema. Experience art in the cinema.
On 22 October 2019 Wolfgang Büche (Kunstmuseum Moritzburg) will give an introduction.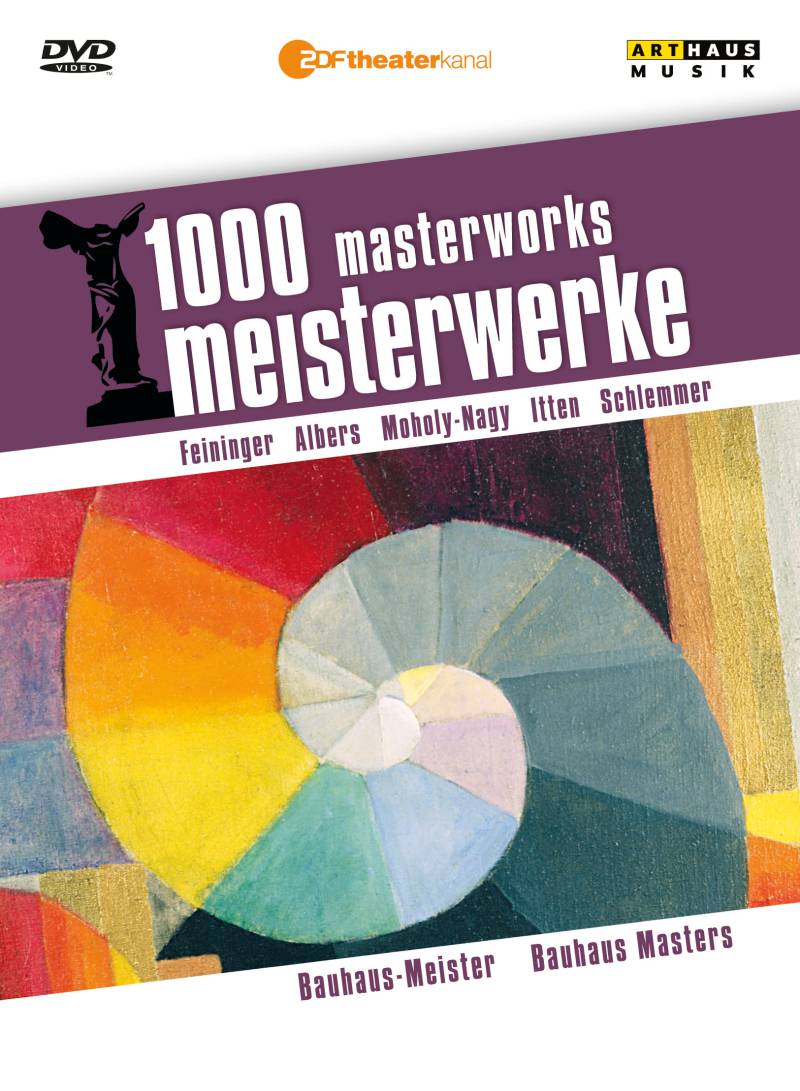 18.10.2019
Today is Release-Day – Hans Werner Henze THE BASSARIDS from the Salzburg Festival 2018 is out now on DVD and Blu-ray. Order here your personal copy:
to the shop

03.10.2019
Two years ago on 03 October 2017 the Staatsoper Unter den Linden was reopened with a special performance. Robert Schumann's Scenes from Goethe's Faust under the direction of Daniel Barenboim and with famous singers like Roman Trekel, Elsa Dreisig and René Pape. Soon to be released on DVD and Blu-ray.

26.09.2019
Today the cinema premiere of an exceptional but fantastic documentary takes place at Kino Babylon in Berlin. It is time travel through the United States as a country of unlimited narratives. The film PLAYLAND USA by Benjamin Schindler explores the great myths, stories and dreams that contribute to the creation of its identity, both past and present, influenced by the world's largest entertainment industry. Next year on DVD and Blu-ray at Arthaus Musik.
Cinema release on 26 September 2019 at 8:00 pm at Kino Babylon.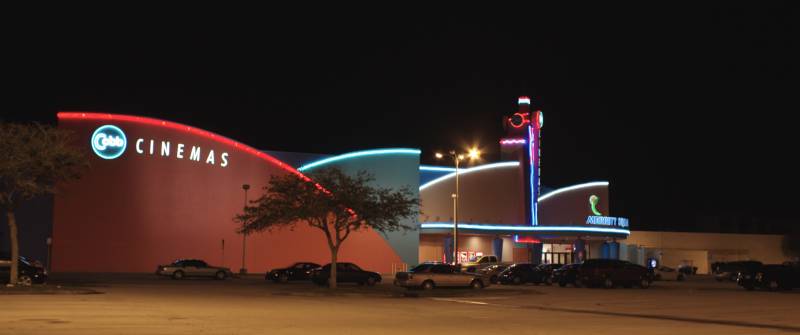 19.09.2019
In a few weeks the opus klassik will be awarded a second time. The newspaper WELT am SONNTAG is tendering an audience award for the opus klassik in the category "Bestes Musikvideo".
We are pleased that our 360°Figaro has been choosen as one visual especially creativ music videos. In total the jury has decided to nominate six out of 19 submitted music videos. Now the audience can choose which production will win the opus klassik. Keep the fingers crossed for 360°Figaro by Jan Schmidt-Garre.
Here's the link to the voting:
www.welt.de/klassikpreis/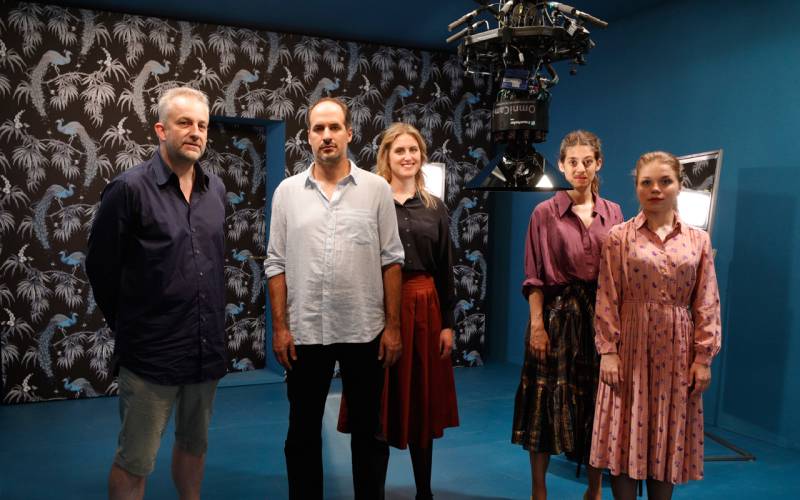 13.08.2019
Our Jonas Kaufmann Opera Collection, which combine three operas from his time at the Operahouse Zurich, is awarded the supersonic award by the onlinemagazine Pizzicato. "Three excellent video recordings with Jonas Kaufmann have been compiled as an homage tot he German tenor."
Please read the full review here:
www.pizzicato.lu/jonas-kaufmann-zum-50-geburtstag/
17.07.2019
Only a few days left and the Salzburg Festival will starts its 2019 saison. The audience can experience an extensive program from 20. July till 31 August including many opera and theatre performances as well as a variety of concerts.
One year ago the Salzburg Festival featured a rare revival of an opera, which was premiered 52 years ago at the Salzburg Festival too. Hans Werner Henze's
The Bassarids
return 2018 under the helm of Kent Nagano in a highly dramatical and psychological staging by Krzysztof Warlikowski and with an exceptional cast of singers. Featuring the young US tenor Sean Panikkar in the role of Dionysos, Russel Braun as his opponent Pentheus, but also Tanja Ariane Baumgartner and Vera-Lotte Böcker, which all performs on a high level. This performance will be released in September 2019 on DVD and Blu-ray.
The DVD is now available in Salzburg and Vienna exclusively for the Salzburg Festival.
Watch the trailer of this gripping new production of this modern classic.
20.06.2019
During the benefit concert
Musik (be)wirkt
on 17 June 2019 at the MuTh – concert hall of the Vienna Boy's Choir the first copy of our limited edition 150 YEARS WIENER STAATSOPER was auctioned by music director Dominique Meyer. The edition was previously signed by each participating singer of the Wiener Staatsoper. The proceeds of around EUR 2.600 were used to support Superar.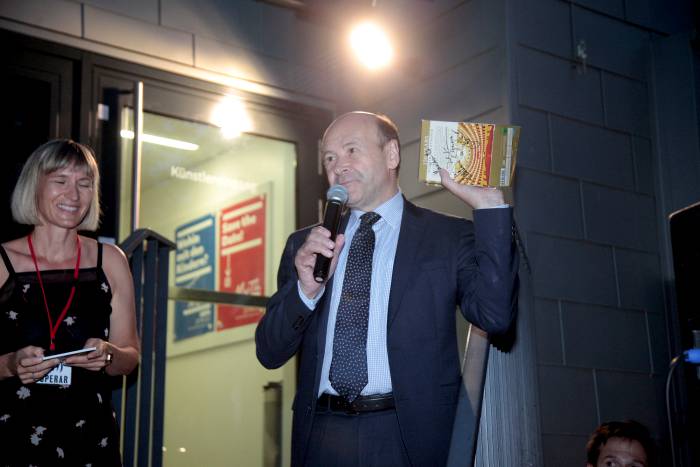 Dominique Meyer during the auction of the signed edition. © Claudia Prieler
Superar offers children and young people of all strats, regardless of their cultural, religious, linguistic or economic background, free access to high-quality training in music. We are happy to contribute with the sum to the continued existence and further development of this music education project.
The singers of the Wiener Staatsoper © Claudia Prieler From left to right: KS Adrian Eröd (Bariton), Anneleen Lenaerts (Harfe), KS Carlos Álvarez (Bariton), Marco Armiliato (Dirigent), Camilla Nylund (Sopran), Piotr Beczala (Tenor)
10.05.2019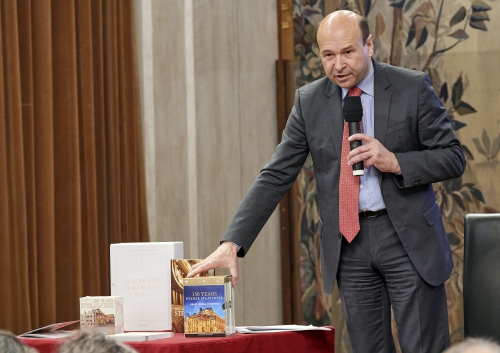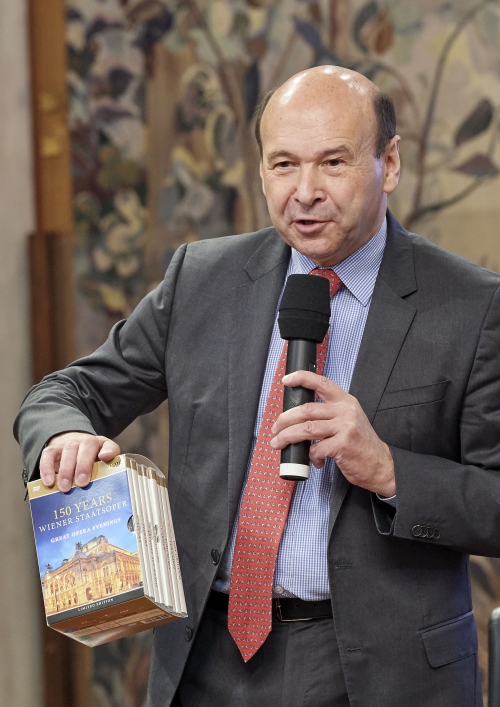 Fotos: Wiener Staatsoper / Michael Pöhn
This is our jewel, hot off the presses. During the press conference yesterday director Dominique Meyer was presenting our unique edition which contains eight great opera evenings from four decades of opera history at the Wiener Staatsoper. Already available for pre-order
https://AHM.lnk.to/Wiener-StaatsoperFA
Featuring worldwide famous singers Plácido Domino, Cheryl Studer, Eva Marton or José Carreras and great Maestros like Herbert von Karajan, Riccardo Muti, Claudio Abbado or Christian Thielemann as well as well-known stage director like Franco Zeffirelli and Herbert von Karajan.
08.05.2019
Yesterday Tchaikovsky would have celebrated his 179th birthday. During an exclusive interview in 2018 the Swiss conductor Philippe Jordan has described Tchaikovsky as one of the most important Russian composers. The filmmaker Reiner E. Moritz has met Jordan in Paris to talk about Tchaikovsky and his works. Listen to an excerpt of this interview. The complete interview is only available in our edition TCHAIKOVSKY COMPLETE SYMPHONIES. Featuring the Orchestra of the Oper national de Paris.
15.04.2019
Stay tuned! More information follow soon.
09.03.2019
"Pathétique is Tchaikovsky's most important piece, more autobiographic than the other symphonies. He has confronted each single note with his sufferings, with his fate, with his melancholy. […]It is a symphony which ends in a slow down finale, ends in death, ends in silence."
Philippe Jordan
Tchaikovsky died of cholera a few weeks after he conducted the premiere of the sixth symphony, his last symphony. Tchaikovsky himself was playing Russian roulette at the end and he was playing with the fate when he was drinking a glass of water in a restaurant where the cholera was going around St Petersburg. He says either I will survive or I will die. Unfortunatley he died at the age of 53 at the height of his artistic powers and at last recognised by his contemporaries as representing the future of music.
See this really emotional performance by Philippe Jordan and the Orchestra of the Opéra national de Paris.
Jetzt vorbestellen
02.03.2019
"Certainly the most popular symphony, very catchy, but unbelievably good composed. […] It is the only symphony, in which Tchaikovsky can still triumph over the fate."
Philippe Jordan
To finish writing the symphony No. 5 Tchaikovsky moved in 1888 into a little country house outside Moscow where he loved to compose in the garden. Indeed, he wrote to his patroness Nadejda von Meck that, once he was tired of composing, he could perfectly well "devote his time to watching the flowers grow". After four months of intense labour, he esteemed himself satisfied with the result. Listen to an excerpt of symphony No. 5, performed by the Orchestra of the Opéra national de Paris under the baton of Philippe Jordan. In two weeks finally available.
Pre-Order Now
22.02.2019
Today we present you something really special – an enchanting journey into an extraordinary dream world where anything is possible. What could it be? One can describe it in a few words: It is a unique Pop-Opera-Dance-Theatre-Hybrid searching for it's equal. Let yourself be enchanted by a spectacular performance from choreographer Ben Wright. Drift into a fantastical forest full of life and unexpected encounters.
Watch our trailer and pre-order now your DVD or Blu-ray.
"The feeling of going" is available from 15 March 2019 on DVD and Blu-ray. The music comes from the album GO by the Icelandic pop legend Jónsi (Sigur Rós), sung by the Swedish soloist Moto Boy.
21.02.2019
"The fate first appears in symphony no. 4. […] It is truly autobiographic. It's not only a dance. He plays with the longing. He plays with sorrow. He plays with the fight."
Philippe Jordan
Tchaikovsky composed this work in 1877, in the year he was unhappily married to Antonina Ivanovna Miliokova, a marriage which ends in a separation after only nine weeks, but also in the year when he stood in active letter contact with his patroness Nadejda von Meck, the dedicatees of the symphony. Philippe Jordan featuring his Orchestra of the Opéra national de Paris performed this symphony, which is characterised by the fate theme, at the Philharmonie de Paris in March 2018 and is soon to be released in our edition – only three weeks left until 15 March 2019.
Pre-Order now
17.02.2019
"Insanely well composed, but unfortunately in the shadow of the other symphonies."
Philippe Jordan
The third symphony was composed in less than two months between 5th June and 1st August 1875 but was remained overshadowed by the others. The only one of the six symphonies to have been conceived in five movements, Tchaikovsky favours the balance between thematic material and the elaboration of discourse rather than the repetition of simple ideas within a traditional form. Listen for youself – an extract of the third symphony which enjoyed a huge success in spite of the absence of folk music references or thematic unit and the lack of a climax.
Pre-Order now your edition
14.02.2019
Sinfonie Nr. 2
"For me the second symphony is the best one of his early symphonies. It is really a very nice composition. Full of melodies, which one likes immediately and a very very big finale in C major."
Philippe Jordan
Performed by the Orchestra of the Opéra national de Paris at the Philharmonie de Paris on 27 March 2018, see an excerpt of the second symphony in which Tchaikovsky uses so much folk themes as in none of his other works. Three of the four movements include Ukrainian folk melodies transcribed during a visit the composer paid to his sister in 1872, in what was known as "Little Russia". That is the origin of the symphonies name.
Pre-Order now your edition
05.02.2019
Sinfonie Nr. 1
"A beautiful piece. It creates a good mood, it is a winter landscape but at the same time a soul landscape. It is one of the good first symphonies a composer has written."
Philippe Jordan
Experience an excerpt of Tchaikovskys energetic Symphony No. 1, performed at the Opéra Bastille on 12 October 2017 featuring Philippe Jordan, who was named best conductor at the International Opera Awards in 2017.
Pre-Order now your edition
25.01.2019
Pre-Order Now
– TCHAIKOVSKY THE COMPLETE SYMPHONIES featuring Philippe Jordan and his Paris Opera Orchestra.
The Swiss conductor appreciates Tchaikovsky as one of the most important Russian composers. All works underline the exceptional talent of Tchaikovsky as composer. The latest cycle of Tchaikovskys symphonic masterworks featuring Jordan and his Paris Opera Orchestra is available for the first time on DVD and Blu-ray.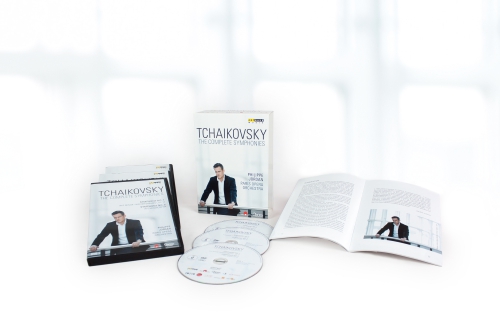 18.01.2019
Out now – Watch the trailer of our upcoming release TCHAIKOVSKY THE COMPLETE SYMPHONIES under the baton of Philippe Jordan. Available on 15 March 2019.
Philippe Jordan ranks among the most established and moust sought-after conductors of his generation. As Music Director of the Paris Opera he performed the complete symphonies of Tchaikovsky in total three concerts at the Opéra Bastille and the Philharmonie de Paris from October 2017 to May 2018. What makes this cycle special is Jordan's combination of the less well-known first three symphonies with the final three "great" symphonies in every concert. Jordan has chosen to bring together the third and sixth as they represent milestones in the symphonic ensemble. The second and fourth share a proximity in writing (one rewritten in 1879 reflects the other created in 1878); the first, the most imaginative, and the fifth, the most positive, constitute an introduction to the cycle.
17.01.2019
International Classical Music Award 2019 for
LA VOIX HUMAINE | LE CHÂTEAU DE BARBE BLEUE
Warlikowskis unique merger of the two one-act-operas featuring Barbara Hannigan
receives an award in the category DVD "Video Performance"
The opera director Krzysztof Warlikowski has created something unique with his enthralling diptych. His undertaking to merge the two one-act-operas Le Château de Barbe Bleue composed by Bartók and Poulencs La Voix Humaine, staged for the Paris Opera, has been worthwhile. Now this production, released on DVD and Blu-ray at Arthaus Musik, wins the renowned ICMA 2019 in the category "DVD Video Performance". Featuring the soloists like the exceptional Barbara Hannigan in the title role of La Voix Humaine and John Relyea as Duke Bluebeard at Bartók's masterpiece as well as Ekaterina Gubanova, one of the best mezzo-sopranos of her generation.
The Award Ceremony will take place on 10 May 2019 at the KKL Lucerne, Switzerland, with a Gala concert featuring the Lucerne Symphony Orchestra conducted by Lawrence Foster.
The International Classical Music Award (ICMA) is considered as one of the most important awards for classical music worldwide and is granted every year since 2011. The independent jury is comprised of leading music journalists of important music magazines, radio stations and online-portals worldwide. For the ICMA 2019 the Jury has nominated 319 audio- and video- productions from 107 labels. Beside of the 16 CD- and DVD categories 8 special awards will be presented.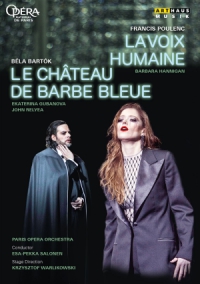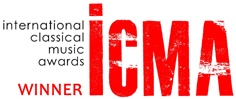 For ICMA: "At first glance, the two one-act-operas La Voix Humaine and Blubeard's Castle have no mutual musical relation. And yet, in this outstanding live recording with an extraordinary successful cast – Barbara Hannigan, John Relyea, Ekaterina Gubanova, and the Paris Opera Orchestra -, under the refined direction of Esa-Pekka Salonen, Krzysztof Warlikowski's inspired staging reunites both works in one absolutely fascinating production."
09.01.2019
Coming 15 March 2019.
Get a first insight into our new edition – TCHAIKOVSKY THE COMPLETE SYMPHONIES.
Featuring no less than the most sought-after conductor of his generation, the charismatic Philippe Jordan and his Paris Opera Orchestra.
02.01.2019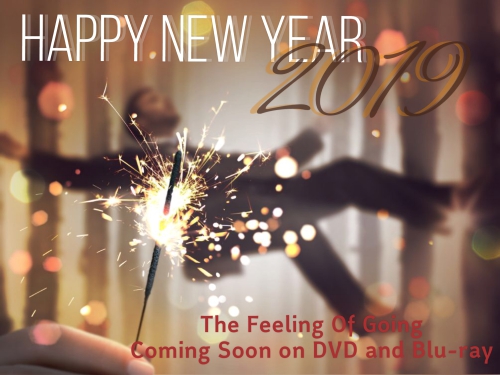 CATALOGUE 2018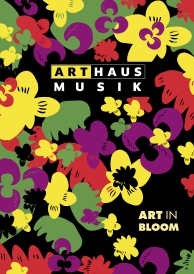 PDF Download (5,5 MB)
CATALOGUE 15/16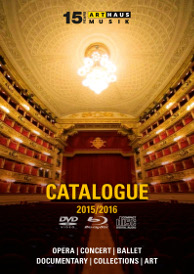 PDF Download (6,7 MB)