DVD

BLU-RAY

CD

TV

DISTRIBUTION

PRESS

LABEL

NEWSLETTER

JOBS
SUCHE
NEWSLETTER
Sign up to our newsletter and be the first to get all the news about Arthaus Musik's releases as well as an access to exclusive offers:
• Information about all releases
• Exclusive event information from our artists
• Your chance to win great DVDs, Blu-rays and editions
sign in
NEWS
17.11.2021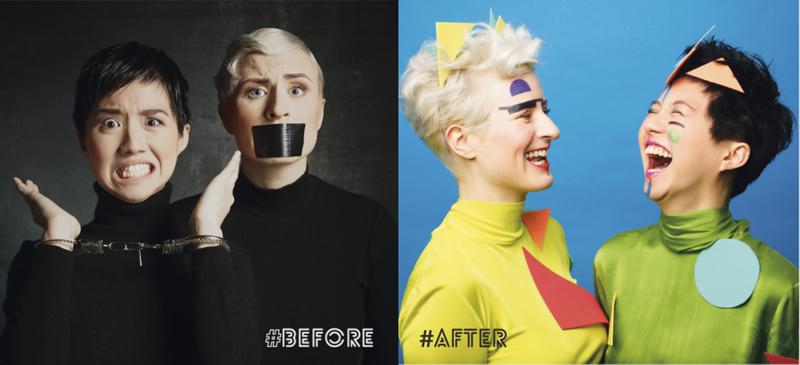 NEW CD distributed by Arthaus Musik
Only two days left and the new CD produced by label Ars Vobiscum will be released on the market on Friday, 19 November 2021. With the CD TABUMATOR the extraordinary Lied-Duo Sophia Körber (Soprano) and Yun Qi Wong (Piano) break with social taboos. They present world premiere recordings by contemporary composers which contain delicate content. The pieces by the Serbian composer Snezana Nesic, who currently lives in Hanover, the Singaporean composer Americ Goh and the composer Hermann Reutter from Stuttgart ensure that the Unheard can be heard, taboos were broke, and the hidden comes up to the top. Especially the Canadian composer Eliazer Kramer wrote a very special song version of "Clitoris Magnificus" which is released for the first time on CD.
Have you become curious? Than have a look on this video!
The CD was produced by Ars Vobiscum and will be now distributed by Arthaus Musik. Pre-order now:
https://ArthausMusik.lnk.to/TabumatorWE
16.11.2021
ICMA Nomination for our DVD "Hans Zender – Thinking with your senses"
Our DVD "Hans Zender – Thinking with your senses" is nominated for the International Classical Music Award 2022 (ICMA) in the category Video Documentaries.
For the 2022 awards the Jury of the International Classical Music Awards (ICMA) has nominated 377 audio and video productions from 129 labels. The finalists of each category will be announced on 14 December 2021. Keep the fingers crossed.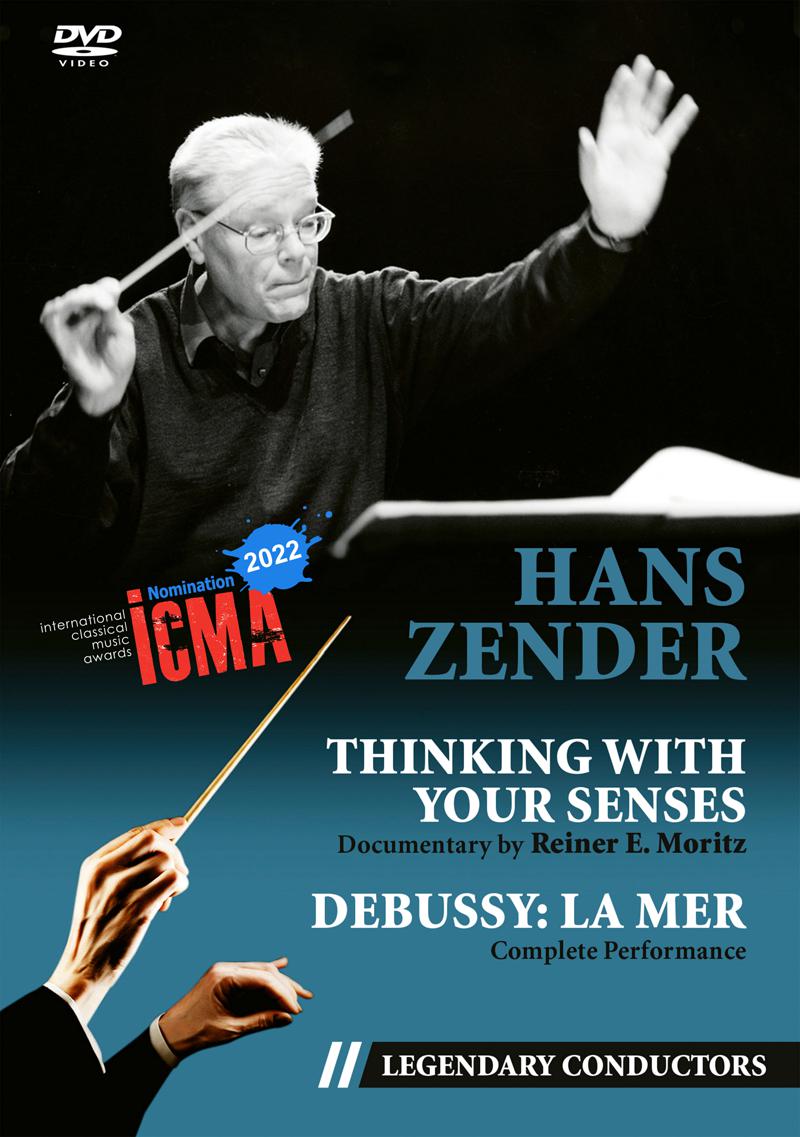 In 2018, the author Max Nyffeler and the filmmaker Reiner E. Moritz managed to convince Hans Zender to look back at his long and successful career. Looking back on an extraordinary career as composer, conductor and essayist Hans Zender talks about his life at the spectacular "Glaserhäusl" overlooking Lake Constance. An impressive documentary!
16.09.2021
Preis der deutschen Schallplattenkritik für DVD "Zubin Mehta – Good Thoughts, Good Words, Good Deeds"
Die liebevoll gestaltete Hommage von Bettina Ehrhardt an den unermüdlichen und nie zur Ruhe kommenden Dirigenten Zubin Mehta ist mit dem Preis der deutschen Schallplattenkritik ausgezeichnet worden und steht auf der Bestenliste 3/2021. Die bei Arthaus Musik im April 2021 erschienene DVD gewann in der Kategorie "Musikfilm".
Der Preis der deutschen Schallplattenkritik wird vierteljährlich verliehen und ehrt herausragende CD/DVD-Produktionen der vergangenen drei Monate. Eine unabhängige Jury aus führenden deutschen Musikjournalist*innen wählte für die aktuelle Bestenliste die 32 Gewinner aus insgesamt 277 Nominierungen in den Bereichen Klassik bis Rock/Pop.
Die Jury begründet: In Indien geboren, britisch erzogen, musikalisch europäisch sozialisiert, fand Zubin Mehta seine künstlerische Heimat als Musikdirektor des Israel Philharmonic Orchestra. Er schaffte es, den europäisch geprägten Klangcharakter des Orchesters zu erhalten und wagte auch Aufführungen von Werken Wagners. Historisches Filmmaterial zeigt diese mitunter dramatischen Ereignisse. Mehta, der Menschenfreund, besitzt Autorität, ohne autoritär zu sein. Aber auch Gelassenheit. Bettina Ehrhardts Film, weniger chronologische Biographie denn facettenreiches Persönlichkeitsporträt, zeigt, mit welcher Lust und Freude dieser Dirigent arbeitet, wie er Orchester und Publikum gleichermaßen verführen kann. (Für die Jury: Helge Grünewald)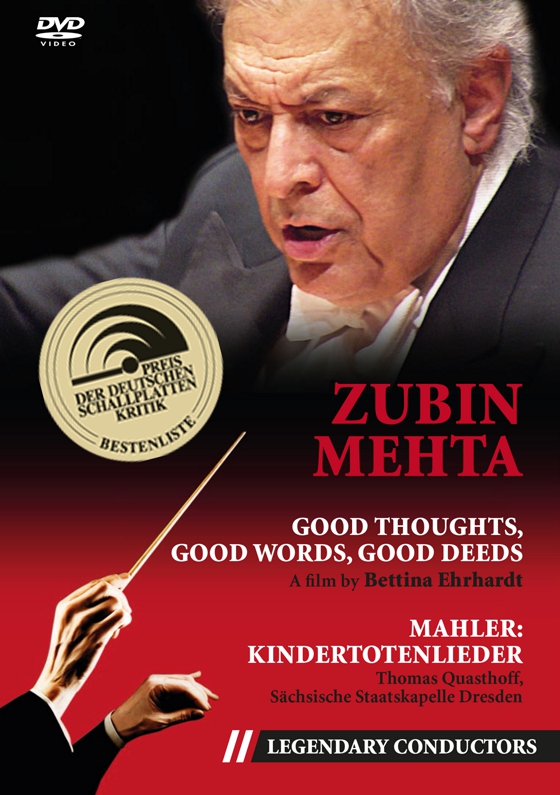 12.02.2021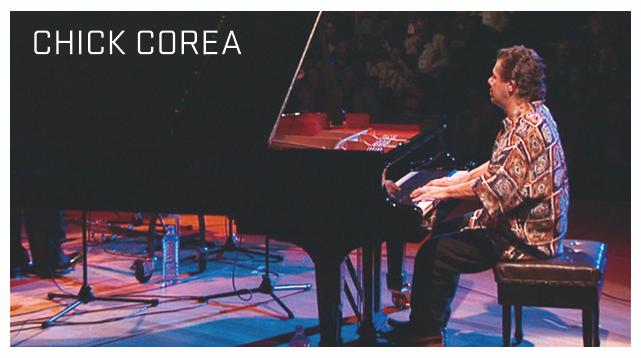 Sad news has reached us... Chick Corea, who is numbered among the jazz greats of our day, has now passed away at the age of 79. A great loss for the jazz world.
Experience this great musician again on DVD and watch the legendary concerts from the festival Münchner Klaviersommer and from the Munich Philharmonie. See Chick Corea together with jazz vibraphonist Gary Burton. An exciting summit meeting of two perfectly matched partners. The secret the duo's appeal was a clever blend of classical elegance and Latin rhythm.
Another concert is the legendary "Meeting" with jazzlegend Friedrich Gulda. The two virtuoso keyboard musicians met for the first time at the Munich Klaviersommer 1982 and gave a concert in the Congress Hall of the German Museum. Alongside various improvisations they perform jazz standards and end with a lyrically rendered paraphrase of Brahms's "Wiegenlied".
In the third concert Chick Corea was invited by Friedrich Gulda to play various highly ambitious improvisations on three pianos together with Nicolas Economou.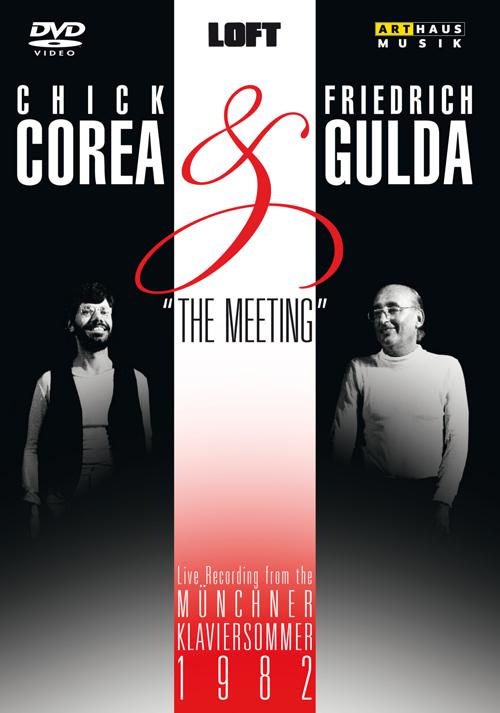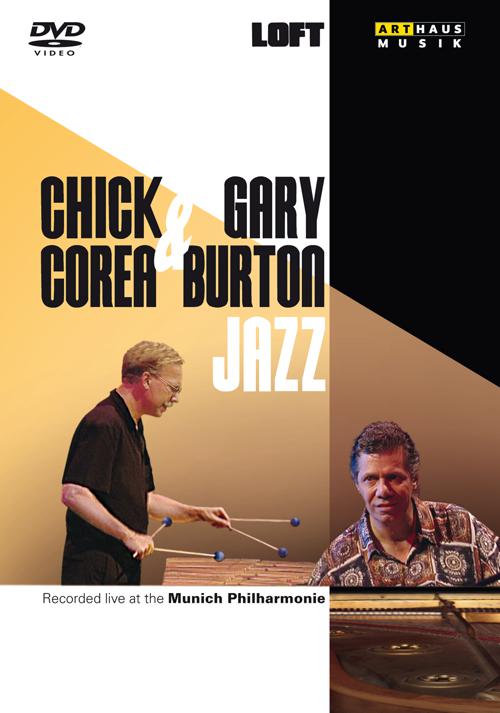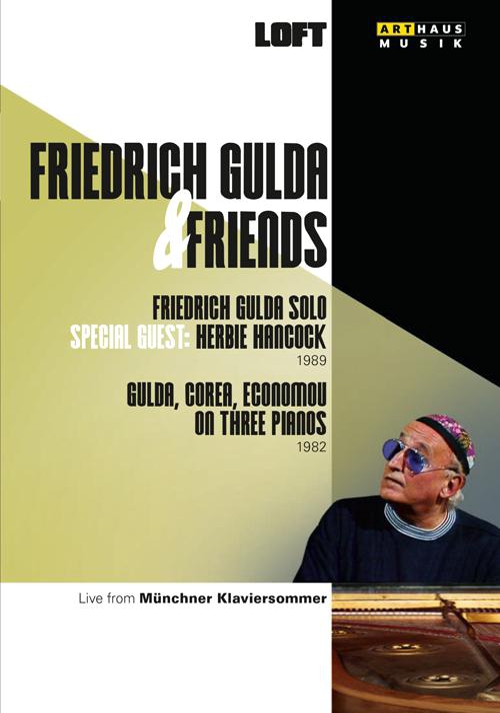 26.01.2021
NEW FACEBOOK PAGE of ARTHAUS MUSIK online
You may haven't heard from us on Facebook in a long time? At the end of last year, Facebook deleted our page for reasons inexplicable to us. Maybe our last post was just too hot for Facebook, we don't know but never give up.
Since the support from Facebook is neither available nor offered any help in solving the problem, #ARTHAUS-Musik is now available again with a new Facebook presence! As usual, there will be news about our new releases, exciting film projects and impressive documentaries for you, from time to time some very special raffles and much more. Stay tuned!We frankly invite you to follow the new page.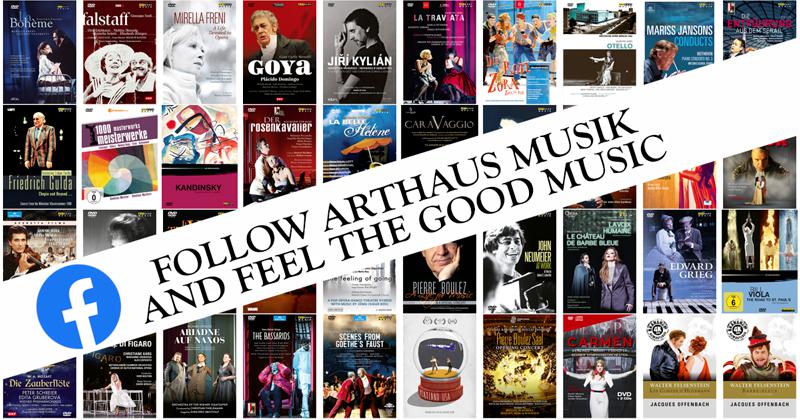 CATALOGUE 2018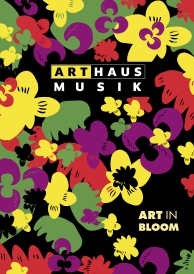 PDF Download (5,5 MB)
CATALOGUE 15/16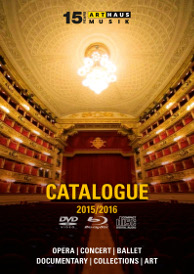 PDF Download (6,7 MB)